Piazza della Carina
You come from a culture where it is okay to kill children,' the Iraqi woman said. We were sheltering against the wall of a building in Fallujah in April 2004 while the city was under attack by US forces.
I began to protest, but she continued, in broken English: 'Let me say it another way. You come from a culture where your people think it is okay to kill our children.'
What could I say? There were several little bodies at my feet, bloodied remains laid out on the footpath and covered with thin sheets. The children had been shot by US snipers that day, among at least 1000 civilians killed in that ferocious attack.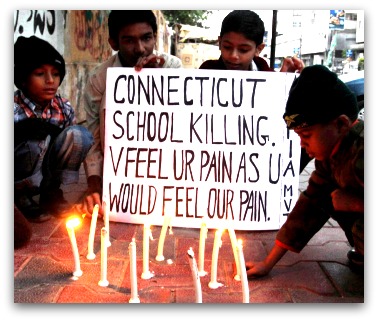 This Iraqi woman knew there would be no collective outrage at the killing of Fallujah's children. No front-page headlines. We would not know their names, see their faces or hear their stories. Their killers would…
View original post 748 more words